Arbireo Capital and value one launch hotel joint venture
Cooperation covers entire value chain from hotel investment, development to active asset management and daily operation
Joint venture offers investors "360 degree hotel expertise" across Europe
Pipeline for 2019 already contains several projects in excess of 1,000 keys
Frankfurt/Main, 31. January 2019
Arbireo Capital, an independent investment company specialised on the German and European real estate markets and Austrian developer and operator value one intensify their cooperation in the hospitality segment and are launching a joint venture for this purpose. Institutional investors as well as semi-professional and private investors benefit from the expertise along the entire value chain of European hospitality and participate in different forms in the value creation of the hotel investment cycle. The development pipeline for 2019 already includes several projects in excess of 1,000 keys. The launch of the new joint venture closely follows the appointment of Theodor Kubak as new managing partner of the investment platform Arbireo Hospitality to integrate all investment and asset management activities of Arbireo Capital at the beginning of 2019.
"With this new team and the enormous experience of value one, we want to take advantage of opportunities across Europe. Our 360 degree hotel expertise enables our investors to achieve attractive yields. The first projects are already undergoing due diligence and will be realised this year," says Christoph Flügel, CEO of Arbireo Capital.
"The new joint venture brings together the project development track record of value one with the proven fund and investment management of the Arbireo group and the expertise and reputation Theodor Kubak gained over many years. This enables us to cover the entire value chain under one roof," explains Karl Bier, CEO of value one development international.
"The cooperation is not just exciting but also simply makes sense for everyone involved. The synergies achieved by linking development, operation, asset and investment management are substantial. This way we can provide better products and services both to hotel guests as well as to investors," elaborates Theodor Kubak, Managing Partner of Arbireo Hospitality.
About Arbireo Capital AG
Arbireo Capital is an independent company which operates above all on the German real estate market. We identify, structure and finances attractive investment properties for institutional, professional and semi-professional investors in Germany and beyond. In addition, Arbireo Capital supports investors and companies in selected M&A and capital market transactions. Arbireo Capital offers access to an excellent network, combining refined capital market and real estate expertise with first-class reputation.
The company provides investors holistic asset management services, both in managing and in optimizing the value of properties. In terms of transaction management, Arbireo Capital covers the entire value chain from the sourcing of appropriate properties to the due diligence and acquisition processes and marketing. Via the subsidiary platforms for the asset classes retail, hospitality and residential teams of specialists focus on specific markets in the transaction process. The company's network is present in seven locations across Germany with the staff of more than 60 experts.
About value one
value one realises and operates unique properties and urban developments. The Vienna-based group has a track record of more than 20 years and has developed projects with an investment volume of over two billion euros across Europe. More than 120 employees design, plan, realise and market complex office, residential, hotel and parking properties, operate student living facilities and provide effective property management. Current projects and products include: VIERTEL ZWEI (urban development for 15,000 residents in Vienna) or MILESTONE (brand for student living and serviced micro-living with a pipeline of more than 10,000 beds).
Neueste Beiträge
Kategorien
Ihr Ansprechpartner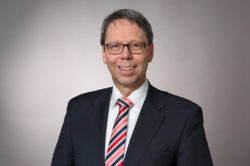 Dr. Martin Leinemann
Vorstand
Kontakt
Wir sind für Sie da
Rückrufformular
Wir melden uns schnellstmöglich bei Ihnen zurück.