Arbireo Capital appoints Theodor Kubak as Head of Hospitality
New platform Arbireo Hospitality integrates all investment and asset management activities in the hotel and long stay segments
Arbireo Hospitality combines expertise in hotel management and specialized investment / asset management to cover entire value chain
Frankfurt/Main, 17. January 2019
Arbireo Capital, an independent investment manager specialized on European real estate, has appointed Theodor Kubak, formerly Union Investment, as managing director for their new platform Arbireo Hospitality. This move integrates all of the company's investment and asset management activities in the hotel and long stay segments. Like the foundation of Arbireo Retail Invest in 2018, the new subsidiary is part of the wider strategic reorganisation of Arbireo Capital to address the various asset classes managed by the group. Theodor Kubak will be responsible for all hotel investments with an initial focus on Germany and Europe. With this hospitality platform, Arbireo Capital will cover virtually the entire value chain, from sourcing and acquisition to structuring and active asset management as well as the ultimate exit strategy. This expertise is complemented by the platform's know-how in hotel management in order to maximize the benefit to investors
"Theodor Kubak was our first choice candidate from the very beginning when it came to appointing a managing director for our new hospitality platform. His many years of experience in all facets of the hotel business proper as well as his role in structuring investments coupled with his active involvement in a wide range of European asset management assignments fits perfectly to our strategic approach. We want to combine both aspects in one single platform and offer synergies to our investors in this growing yet crowded market," says Christoph Flügel, CEO of Arbireo Capital.
"Our team will benefit tremendously from Theodor Kubak's expertise and long-standing networks within the hospitality markets in Germany and abroad. With our existing and new partners, we are already realizing projects and transactions across the German and European markets. As a direct result we provide sustainable value creation to our investors in this management-intensive asset class," adds Dr. Martin Leinemann, also CEO of Arbireo Capital.
"Arbireo Hospitality combines the strengths of a successful investment and asset manager with the particular know-how of a hotel manager in a philosophy driven by aligned interests. These synergies allow for innovative and high-quality hotel concepts for guests and for the investor for efficient structures at all levels of the asset cycle.. This combination sets us apart. I am delighted to dedicate myself to both aspects with this new platform," comments Theodor Kubak.
Arbireo Hospitality's new managing director began his career in the hotel segment in 1983 and filled various management positions in countries such as Austria, New Zealand, Russia, Georgia and Turkey. In 1997, he was co-founder of SERVUS International, a consulting specialist for hotel investment-, asset management and operational services. He joined Union Investment Real Estate to structure the company's hotel asset and investment management in 2007. More recently his focus was on entering and penetrating new markets. As senior investment manager and head of U.S. investment management, he was responsible for more than 40 transactions and an investment volume of approximately € 2.5 billion. Theodor Kubak is a founding member and served as the first president of the Hospitality Asset Manager Association (HAMA), where he still serves on the board.
About Arbireo Capital AG
Arbireo Capital is an independent company which operates above all on the German real estate market. We identify, structure and finances attractive investment properties for institutional, professional and semi-professional investors in Germany and beyond. In addition, Arbireo Capital supports investors and companies in selected M&A and capital market transactions. Arbireo Capital offers access to an excellent network, combining refined capital market and real estate expertise with first-class reputation.
The company provides investors holistic asset management services, both in managing and in optimizing the value of properties. In terms of transaction management, Arbireo Capital coverst he entire value chain from the sourcing of appropriate properties to the due diligence and acquistion processes and marketing. Via the subsidiary platforms for the asset classes retail, hospitality, residential and office, teams of specialists focus on specific markets in the transaction process. The company's network is present in seven locations across Germany with the staff of more than 60 experts.
Neueste Beiträge
Kategorien
Ihr Ansprechpartner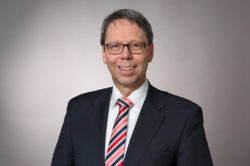 Dr. Martin Leinemann
Vorstand
Kontakt
Wir sind für Sie da
Rückrufformular
Wir melden uns schnellstmöglich bei Ihnen zurück.